Home
>
About Us
>
Our Process
>
Quality
Quality Standards and Certifications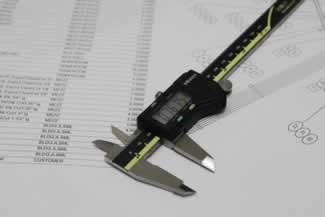 When manufacturing wire harnesses and cable assemblies, quality is essential to the safety, longevity, and effectiveness of the products. Not only is Omega Leads committed to meeting certification standards, we also strive to provide safe, effective products that meet your needs. All of our cable assemblies and wire harnesses undergo multiple safety checks after production to ensure they are up to our high-quality standards.
Omega Leads manufactures to the highest levels of quality in every product we produce at our facility. We utilize IPC/WHMA-A-620 quality standards in all our manufacturing processes. We are UL and CSA certified for not only manufacturing but also repackaging of bulk material. We are also ISO compliant. Our commitment to quality has helped us build a reputation as a leader in our industry.
Contact Omega Leads today to learn more about our quality assurance.
Omega Leads Ensures High-Quality, Precise Cable and Wire Harnesses
As cable assembly and wire harness manufacturers, the quality of our products is essential. Our customers are important to us and we want to build excellent working relationships with each one. Part of accomplishing that goal includes providing the highest quality products every time.
To ensure excellent quality, precision, and lot-to-lot uniformity, we use the finest, most technologically advanced machinery available. This equipment allows us to automate much of our manufacturing, substantially reducing the possibility of human error. Our continual reinvestment in new equipment, combined with our 55+ years of experience, helps us maintain our competitive edge.
Every member of Omega Leads' production team undergoes an intensive training process. Extensive training on all manufacturing equipment helps Omega Leads deliver the finished product in a timely manner. In addition, every Omega Leads product is "Made in the USA."
We also do our best to protect the environment by maintaining "green" manufacturing processes, including the recycling of all waste and scrap materials. We have been ROHS compliant since the directive's inception in 2006. Our green practices are also utilized within our office.
Contact Omega Leads for Cable Assemblies
Omega Leads is dedicated to providing our clients with the best experience. We ensure that every cable assemble or wire harness that we manufacture is, not only compliant with standard regulations, but has been safety tested and meets our own high-quality standards.
Contact Omega Leads today for more information on our quality control processes or to request a quote for the wire harnesses and cable assemblies you need.