Electronics Industry Cable Assembly & Wire Harness Solutions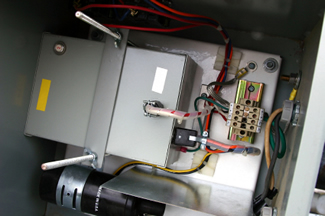 Since 1961, Omega Leads has been an industry-leading electronic cable assembly and wire harness contract manufacturer. We have the capabilities to manufacture custom electronic cable assemblies and electronic wire harness solutions for all your devices and equipment. Our products are used in everything from machinery interfaces and electromechanical assemblies to motion controls, audio/visual equipment, and telecommunications components and towers.
Our custom electronic wire harness and cable assembly capabilities include:
Electronics Cable Assembly & Wire Harness Manufacturing
From the initial price quote through the final delivery of the products you need, we can manage your project from start to finish. All manufacturing conforms to IPC/ WHMA-A-620 standards If we can't provide preexisting products from our extensive design database that meet your application and performance requirements, we will work with you to create a custom solution.
No matter how complex your designs, our comprehensive manufacturing process enables us to deliver precision-crafted products, piece after piece, even for large volume orders.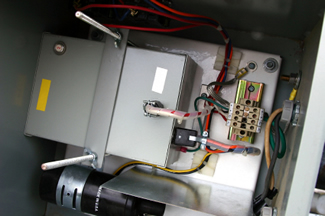 Electronics Projects Design Resources
Our team of engineering experts is available for all customer projects to help solve design challenges and optimize existing designs for more efficient and cost-effective manufacturing. We will work with you to turn your designs into complete, ready-to-use products that deliver the form, fit, and function you require.
Manufacturers & Suppliers
We work with the finest manufacturers in the industry and use premium components to give our customers the highest quality electronic wire harnesses, electronic assemblies, and interconnect product solutions. Manufacturers and suppliers include:
TE Connectivity (formerly Tyco)
Delphi
Molex
Amphenol
ITT Cannon
Quality & Performance Testing
We are committed to delivering the highest quality products available. We can deliver electronic assemblies and electronic wire harness products to meet a broad range of industrial, international, or company-specific quality/conformance standard. Our manufacturing facility utilizes IPC/WHMA-A-620 quality testing standards, is UL and CSA certified for manufacturing and packaging and is ISO and RoHS compliant. We are tooled for solar power applications and renewable energy applications.
To ensure superior precision and lot-to-lot uniformity, we use advanced manufacturing, testing, and verification technology. Employing automation wherever possible helps us eliminate the potential for human error.  
Discover Omega Leads Custom Solutions for the Electronics Industry
Omega Leads is a complete turnkey electronic wire harness and electronic cable manufacturer. We will work with your team to help identify and locate troublesome components and features and to develop effective solutions. Our team takes great pride in the quality of service we offer and work diligently to make sure you are satisfied.