Industrial Applications for Custom Wire Harness & Cable Assemblies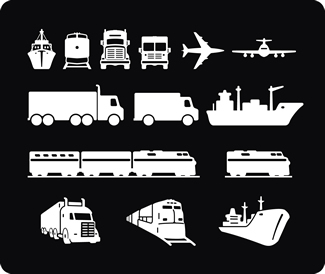 For over half a century, Omega Leads has been a leading contract manufacturer of custom wire harnesses and cable assemblies. From basic lighting cables to more complex wire harnesses for military equipment, our world-class manufacturing facility produces an array of interconnect solutions that are used in a wide range of industries. Our custom products include:
Custom Cable Assembly & Wire Harness Manufacturing
Omega Lead's products are designed and manufactured to meet our customers' exact requirements. Whether you need cable assemblies for electronics, lighting wire products, automotive wiring harnesses, or any other interconnect product, our extensive manufacturing experience and comprehensive manufacturing capabilities enable us to deliver custom cable assemblies and custom wire harness solutions that will match your exact specifications—and exceed your expectations!
Custom Wire Harness & Cable Assembly Design Resources
Our in-house engineering experts are available to help you solve design challenges and to optimize your existing designs for more efficient and less expensive manufacturing. All manufacturing conforms to IPC/ WHMA-A-620 standards. We will work hard to turn your designs, no matter how complex, into fully-functional products that fit into your overall product design.
Quality & Performance Testing
All Omega Leads products are manufactured to meet the highest levels of quality standards. All assemblies are electronically tested to conform to IPC/WHMA-A-620 standards. We are an ISO and RoHS compliant facility, with UL and CSA certification for both manufacturing and packaging.
We use advanced testing and verification technology to guarantee that our custom cable assemblies and wire harness solutions meet all applicable standards for quality, precision, and lot-to-lot uniformity. Automated manufacturing equipment helps us eliminate the potential for human error at every level. We utilize green manufacturing processes wherever possible to minimize our environmental footprint. Every Omega Leads product is 100% Made in the USA.
Contact Omega Leads for Custom Cable Assemblies & Wire Harness Solutions
From a basic battery cable to complete cable assemblies for electronics devices, we deliver custom solutions for all applications. We pride ourselves on the quality of our products and the lasting relationships we build with our customers.
Request a quote for the custom wiring harnesses and cable assemblies you need, or contact Omega Leads to discuss your unique project.