Home
>
About Us
>
Our Process
Our Process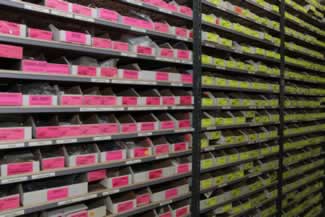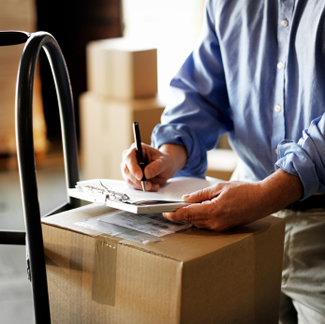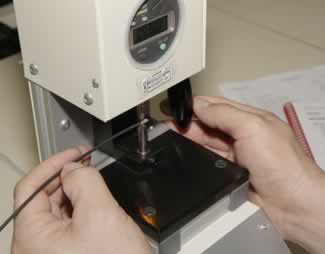 Manufacturing
Omega Leads' custom manufacturing process typically starts with a request for quote from a potential or returning customer.
All RFQs are reviewed by our quoting and engineering departments. We search our internal database and determine if we have any like components in stock or contact our vendors to negotiate material costs in order to secure the best pricing. Some of these vendors have special auto replenishment programs priced for Omega Leads with no additional freight or packaging charges, thus enabling Omega Leads to provide very competitive pricing for our customers. Our quoting process is completed within 48 hours for your review.
Upon customer approval of quote, a formal purchase order is submitted and entered into Omega Leads' system. If required, a First Article is produced for the customer's review and approval. Any design modifications after their First Article is approved is updated in our system and production can then begin. Material procurement and delivery scheduling is based on our customers' production demands.
Blanket orders are a great way to be proactive in this volatile materials market. We have found that blanket orders placed by our customers have allowed Omega Leads to hold the quoted price for the entire length of the blanket order. Delivery dates can be modified to accommodate a spike in business, without any added cost to you. When placing an RFQ, let one of our team members explain in detail how we can structure a blanket order to fit around your company's demands.
Engineering
We have an engineering department available to help your team solve any design issues or help determine the manufacturer of a questionable component. We design and manufacture custom connectors for any application. Think of our design team as a specialized extension of your manufacturing operations.
Customer Service
Our team takes pride in every order, no matter how large or small, and strives to build a strong working relationship with each and every client. Our customer service department values every customer request and works to resolve each request in a timely manner. We have supported our customers with customized weekly open order reports, and can create any type of report in order to help ensure your department's visibility. Our customer service team is proactive in making each production project a success and knowledgeable enough to suggest potential alternative solutions for difficult situations.
We are an ISO compliant facility with UL and CSA certifications and manufacture to IPC/WHMA-A-620 standards. Our inventory and manufacturing processes comply with ROHS mandates. Visit our Quality page for more information.
To learn more about Omega Leads' processes and how we can put them to work for you, contact us directly, request a quote, or call 800-338-2536.