Wire Cutting Services & So Much More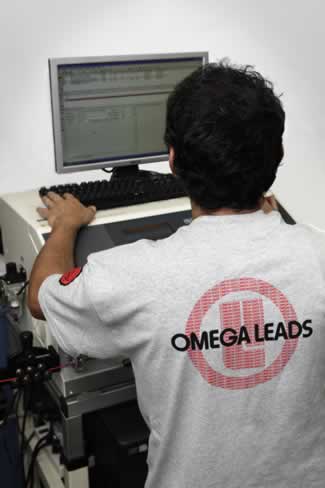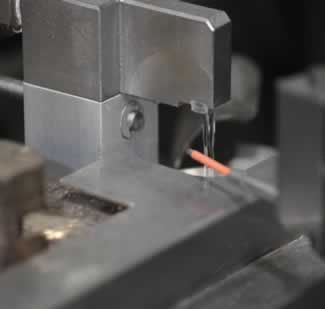 Omega Leads, Inc. offers basic wire processing service, including wire stripping and wire cutting services, to give our customers products that match their exact design specifications. Our wire processing services are available for wire as small as 32 gauge wire and as large as 2/0 cable. We can add any packaging options you choose and deliver the finished products directly to your door.
Wire Processing Capabilities
Cutting and stripping wire on our state-of-the-art equipment eliminates any quality issues, including nicked conductors that may be caused by manual processing and overlooked by the untrained eye. Omega Leads utilizes automated, computer-controlled equipment that will process wire quickly and with remarkable precision, without damaging the insulation or conductors. The technology that handles our wire cutting services holds tight tolerances and can cut wire in specified lengths and strip insulation at the lengths needed in a single efficient process. It can also window strip wires to your specifications. Ask us about the window strip option we can place on your assembly. There is an unlimited list of wire processing options.
Wire Processing Benefits
Our wire processing services:
Eliminate the need for manual wire processing at your facility, leaving your staff free to work on other projects
Open up floor space in your facility for other equipment and processes
Deliver superb precision and repeatability
Eliminate the possibility of human error
Free up capital for other purchases
Omega Leads' wire processing services deliver installation-ready wiring for your project in a fast, accurate, cost-effective way. Contact us today to learn more about our wire stripping and wire cutting services.