Wire Identification & Custom Markings Capabilities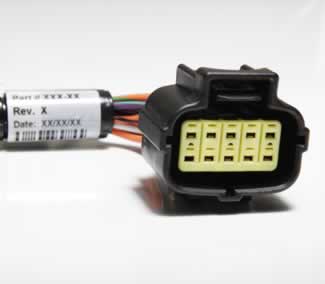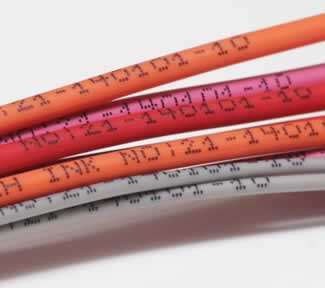 Omega Leads, Inc. provides a variety of wire identification services to complement our custom wire harness and cable assembly products. We can add numbering, lettering, your company logo, and more to deliver a custom wire harness or custom cable assembly that matches your specific requirements.
Omega Leads offers several wire identification options, including inkjet printing and hot stamping. We can print your required markings directly on:
Wire insulation
Shrink tubing
Adhesive labels
Labels with plastic overlay
Tie wraps
Component parts
and more
Spiral or longitudinal striping is another option we provide as there is an endless supply of color combinations that can help you better identify your custom cable assembly. 
Benefits of Wire Identification & Custom Markings
Wire markings are a cost-effective way to eliminate errors and streamline your production department. Adding unique identification to each wire in a harness or custom cable assembly makes it easy for your production team to identify individual leads, turning a potentially troublesome bundle of wires into an easy-to-work-with assembly that has a basic assembly guide built right in.
Wire identification is a superb addition to your custom cable assembly or wire harness. Contact Omega Leads for more information on our wire marking services.